Home 
---
Camp Meeting Registration
Save the date! Camp meeting registration opens March 1 and closes March 15. Click and save the below link to register.
---
Camp Meeting Janitors Needed!
Janitors are needed to clean the men's & women's restrooms during camp meeting. Click the button below for more information and eligibility. 
---
Camp Meeting Frequently Asked Questions (FAQs)
If you have questions, they've probably been asked by others. Here are the answers to the most common questions regarding camp meeting. 
---
Lansing ABC Redi-Burger Sale
The Redi-Burger is on sale now for only $4.75 a can—while supplies last! Call the ABC at (517) 316-1502 or visit the Lansing ABC for you order. 
---
Lifestyle Matters Offering 26 Free Videos
Reach your community through the blended message. The Health Ministries Department is providing current health-message videos to reach hearts and minds! 
---
Pre-order Canned Foods for Pickup @ Camp Au Sable
Canned food products are now available for pickup at Camp Au Sable! If you're attending a Michigan Conference event where the ABC will also be present, simply call the ABC at 800-876-9222 to pre-order your choice items. Please call the ABC to find out which events they will be present at. Please note: the cut-off date for pre-orders will be one week prior to the event you're attending. 
---
The Latest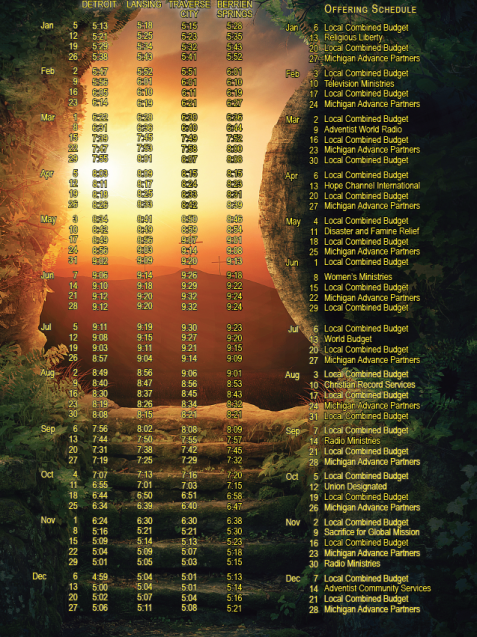 ---
Highlight
Unless the mind of God becomes the mind of men, every effort of man to purify himself will be useless; for it is impossible to elevate man except through a knowledge of God.
---
Sign Up Now!
Sign up for our weekly e-newsletter to receive the latest news & info in Michigan & beyond. 
---